About ERIONES XIV About this site (ERIONES)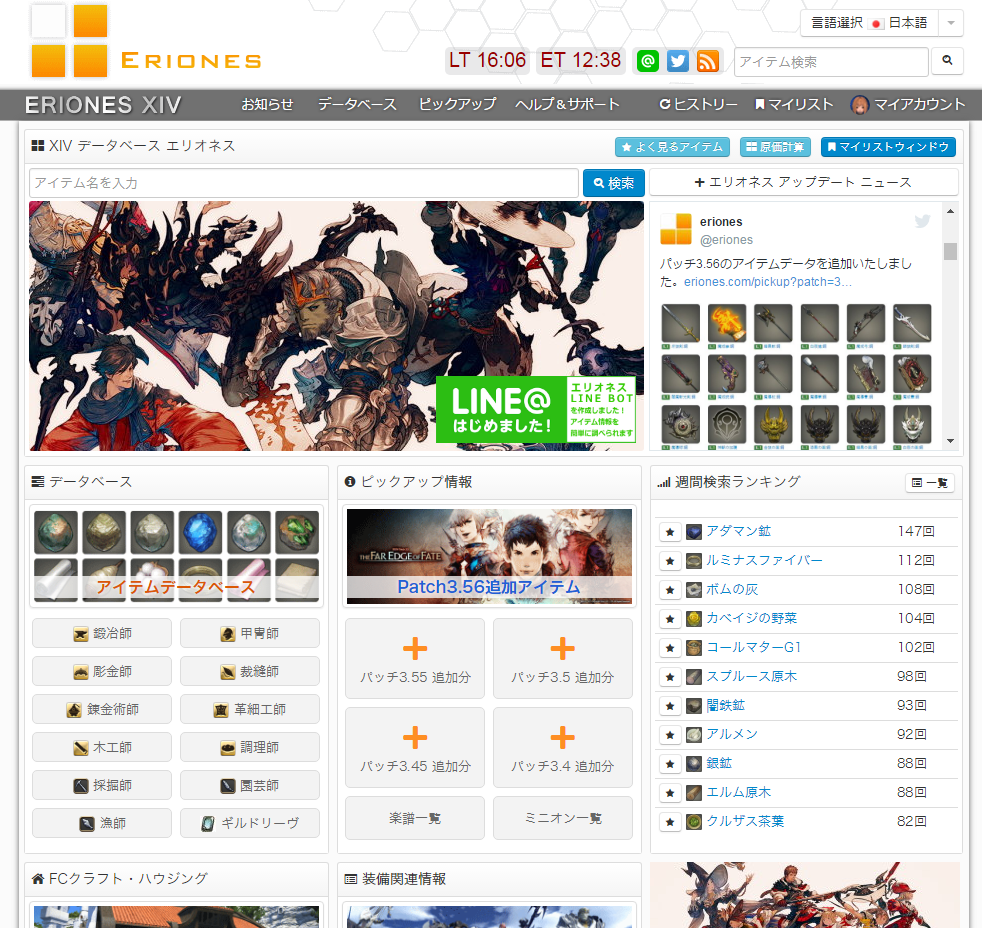 ERIONES XIV is so that it can become supportive of people living in the world of newborn FinalFantasyXIV,
A comprehensive support information site, which is based on the database.
I am proceeding to the main building of the database of item production-related. Based on the search function, the database has been made that were divided in such category. Also, I am doing a care in the list notation. This site is one that is produced as a hobby janitor try to easy-to-read personal site. Correspondence might become really slow, but I will try. I'll try with the aim of "site that you can use." I want this feature! Here is hard to see! If you have any comments, etc., please let us know. You think I want to achieve as much as possible. I think to be able to respond flexibly. Janitor will earn the joy and cheer message! Open the site in April 2010, after the old FF14, this site celebrated its nascent FF14. I think a complete correspondence of the database up to the take a while, Thank you very much.
Features of ERIONES
ERIONES is, we have a created an emphasis on that to check the list and information of each item.
All items can be tied in the tool tip and the link to display a variety of information in an instant.
Among them, it will be costing the My List function that is going to create is especially fired up.
For costing, once the price that you enter all been recorded, we are seeking the convenience.
Collectively in the re-calculation function, all the recipe structure the prices that remain that calculated in the past We will do the replacement to the latest price automatic back.
In addition, by a combination of My List functions in addition to these, we will allow more detailed management.
The list can be distributed to any name according to the application, In My List page , it is also possible to aggregate the material that was registered in each list.
or when large quantities to prepare the product, when you want to aim to profit in the market, it is likely to be useful. We recommend the use of.
---